Vital Earth manufactures the highest quality organic soils, mulches, and composts available. We offer retailers and landscape professionals the best products in the industry. Eighteen of our soil mixes, composts, and mulches are available in bags suitable for retail sales or for the convenience of landscape contractors. These products are available by the pallet at our Big Sandy Plant or by delivery in quantities as low as four pallets throughout Northeast & Central Texas and the Dallas / Ft. Worth Metroplex. For pricing and order information call 800-245-7645.
Do it right the first time with Vital Earth Soils.
• Minimum delivery as low as 4 pallets
• Organically Rich Soils
• Wide selection for a variety of applications
• Premium Mulches
Additional Products Available:
• Grower's Fine Bark
• Grower's Ultra Blend
• Grower's Ultra Fine
• Pecan Shells
• Play Sand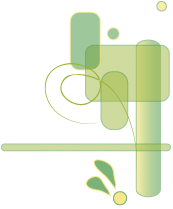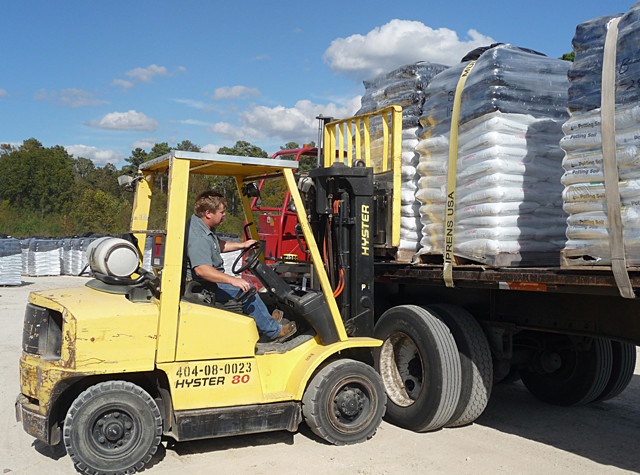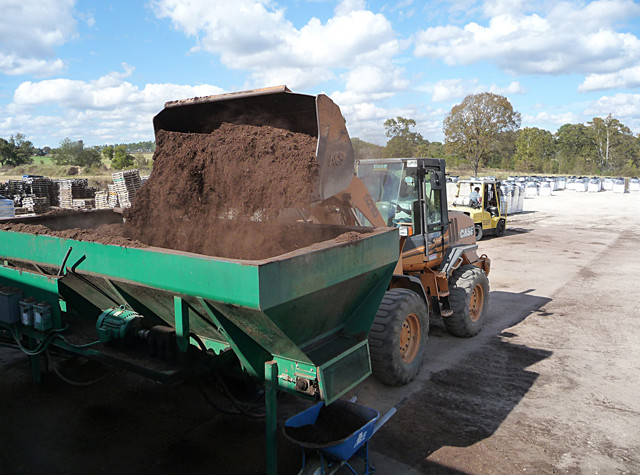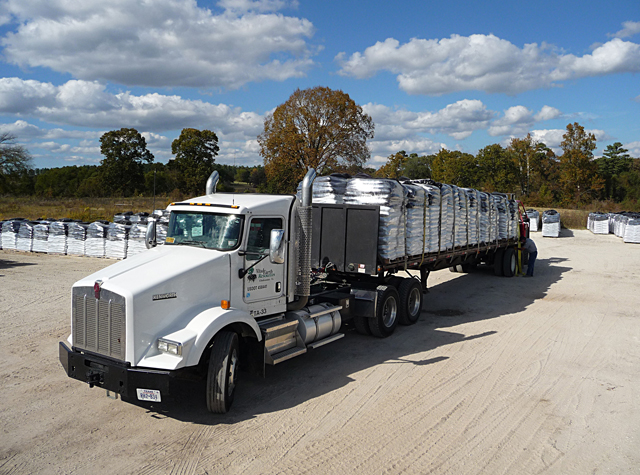 Paul Syltie, PhD. Soil Scientist:
It is critical to make regular, annual additions of organic materials to soil so fertility can be maintained and the microbial population is nourished. Any wise farmer, forester, or horticulturist knows his best crops grow where the organic matter is high. The ancient Amazon civilizations thrived because of their high-organic "terra preta" soils which resided even in the midst of depleted, highly weathered tropical soils. These terras are still highly productive to this day, producing nourishing crops. As soil and crop professionals, we need to prioritize our actions. Building and maintaining soil's organic matter should be number one on our list. Nature itself teaches us the importance of recycling organic materials, and we need to emulate those critical laws set before us.